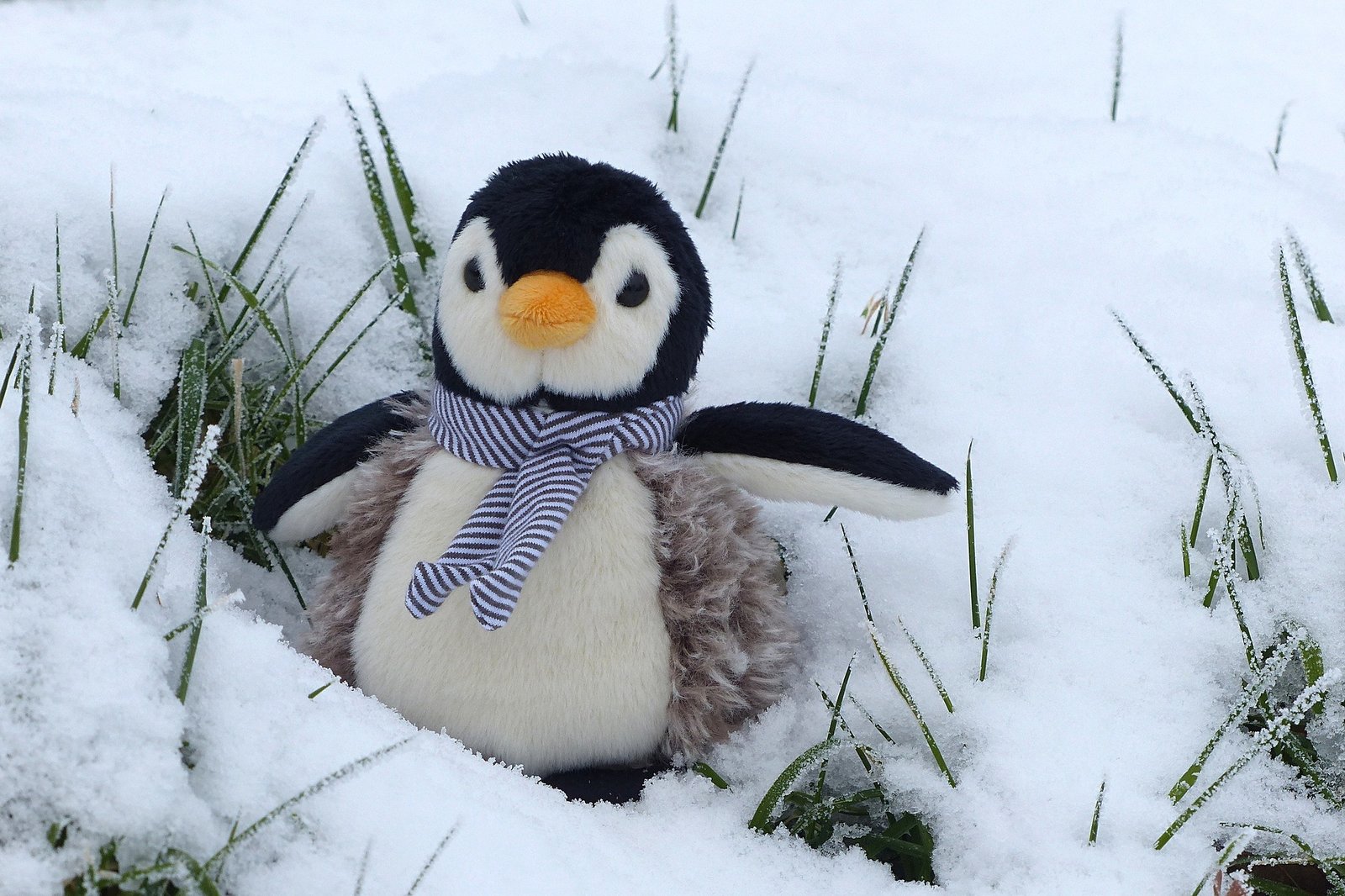 Right after you have chosen your Linux distribution, the very next question that comes to your mind is what desktop environment am I going to use? It was not a problem if you have used windows or mac; you do not have the choice at all! Linux gives you the freedom and the sweet trouble of which one to choose from many Linux Desktop Environments. Let's see if we can help you here.
Top 12 Linux Desktop Environments: Finding the Best One
---
One thing we need to clarify before we proceed, not all desktop environments will work out of the box in all distribution. Why?? Because sometimes developers do not target all distributions and skip testing on distros other than their selected few. For example, Cinnamon is only supported on Linux Mint. That does not mean you can not make that DE work on your non-mint system. Most probably, you can, but you may need to go through additional pain to fix things if any trouble arises.
Okay, enough talking. Let's go to the central business.
1. Gnome: Linux Desktop Environment
---
Gnome does not have the most extensive set of features as one of the Linux Desktop Environments, but that's not its goal. Gnome wants to keep it is feature-set small but stable. This Desktop Environment is most widely chosen as the primary DE among distributions because of this. It has a massive flock of developers supporting it.
Its features can be extended easily by thousands of extensions. Its easy for developers to write these extensions with the help of the great API & documentation gnome provides. You can't go wrong with gnome.
Good Sides
Stable, robust, rock-solid
Thousands of extensions
Official support from distros
Large developer base
Minimal, unobtrusive design
Wayland Support
Negative Sides
Fewer features, less customizability
Extensions are not of good quality. They fail too often.
Poor workspace management
Resource-hungry
2. KDE: Linux Desktop Environment
---
KDE has tons of features on the contrary. Not only it provides the DE; it offers much software as well, which suits best only on KDE (for example, KDE connect). While it has its pros on customizability and feature-set, its not that stable like many others. The code-base is old and hard to maintain, as complained by many. It is also a bit heavier than most others.

Good Sides
HUGE feature-set
Large developer base
KDE software
More Customizable
Wayland Support
Negative Sides
Not so robust
Ancient codes still exist in many areas
May seem cluttered and distracting to many
Resource-hungry
3. XFCE: Linux Desktop Environment
---
It looks old and boring, honestly. Fortunately, it's only when you first unpack it. You can customize it to your heart's desire. The look, the feel & the behavior. XFCE is very efficient in using resources. You can expect reliable, robust performance, although only a handful of developers maintain it. If you have a low spec system, XFCE can be your friend. I have seen many high spec folks using XFCE because they like the efficiency and no-bullshit principle of XFCE.
Good Sides
Fast, Efficient on resources
Customizability
Good workspace management
Negative Sides
The old school default design
Slow development
No real sign of Wayland support
4. Mate: Linux Desktop Environment
---
Gnome took some radical decisions when they upgraded from Gnome 2 to Gnome 3. Many gnome developers and fans did not like the move at all. They decided to take the existing codes of Gnome 2 and keep making it excellent in their way. Mate is the result. It does not have that many extensions like Gnome 3. But it's fast, simple, customizable, and robust.

Good Sides
Many active developers
Very easy to customize
Simple, lightweight, fast
Robust and stable experience
Negative Sides
Slow to pick up new technologies
Conservative principles to hold on Gnome-2 like experience
Looks and feels old by default
No Wayland support yet
5. Cinnamon
---
There are many windows refugees out there in Linux world. Many of them prefer windows to look and feel in their desktop environment. Cinnamon can be the way to go. It's also a child of the mighty Gnome DE. Unlike MATE, it is born from Gnome 3 (MATE is a fork of Gnome-2).
Good Sides
Windows look & feel
Nice UI, theming
More modern fork of Gnome
Fairly Customizable
Rich in features
Negative Sides
Not that robust
Only supported on Linux Mint
Sometimes buggy
Customization is not always possible with some features.
The use of memory is high.
6. I3
---
A Desktop environment mainly consists of the window manager, panels, menu, system tray, launcher, and so on. I3 is not a full desktop environment. It is a window manager with a bit of panel support. Unlike the DE's that we have discussed already, this one does not have a floating window manager. It is a tiling window manager who can provide a speedy workflow for power users. Many former DE users moved to such a tiling window manager, and you can try one too!
Good Sides
Crazy fast workflow
No need for mouse 90% of the time
Extremely customizable
Configuration (aka rice) can be replicated easily
Negative Sides
Difficult for beginners
Hard to set up as a full DE
Panels, menu, system tray set up can be hard
7. Pantheon
---
Pantheon is one of the Linux Desktop Environments that is designed for elementary OS with a macOS look. The design languages for the core applications are written in Vala and C, and most of the design languages are from GNOME as this Desktop Environment is found from GNOME. Pantheon was designed for command-line minimization.
This lightweight and the modular-based environment has come with multiple workspaces, with brilliant behavior. The environment has a minimal way of customization and extension. However, after all these, the look of the desktop was highly maintained.

Good Sides
The Desktop Environment lightweight without losing looking value.
User-friendly with smooth animations.
Multiple Workspaces with brilliant behavior.
Negative Sides
Limited customization and Extension.
The availability of options for configuration is very less.
Has bad comments of being buggy.about
8. Budgie
---
Budgie is one of the youngest Desktop Environment, which is a mirror of Solus OS. A small team of Solus development, along with some others from different places, contributes to this desktop environment. It mostly looks like Chrome OS and uses GTK technologies, which are used by the GNOME desktop environment.  However, the environment is user-friendly and flexible.
Good Sides
It is lightweight and looks outstanding.
It is very stable due to the better use of technologies.
Many large distros support it.
An increase in memory usage is negligible.
It has a modern look.
Negative Sides
It has a complaint about being buggy.
Nonavailability of some basic features.
The installation process is robust.
Multi-monitor support is not to a satisfactory level.
9. Unity: Linux Desktop Environment
---
AgreementUnity, the default Desktop Environment for Ubuntu, which was developed by Canonical Ltd, comes with a very modern look. It provides effortless access to favorite applications. This was designed for smaller size screens with space-saving Launcher and Horizontal top menu features. It is straightforward to navigate and has a powerful search and filtering features. However, it is a less customizable comparison to other environments.
Good Sides
It looks modern.
Apps for Multimedia are incorporated in the desktop.
It has easy navigation due to a wide range of keyboard shortcuts.
It has a powerful search and Filtering features.
Negative Sides
Fewer customization scopes.
Memory consumption is high.
Not suitable for bigger screens.
Poor notification system.
The interface is not stable.
10. LXDE: Linux Desktop Environment
---
LXDE is one of the lightweight, user-friendly, and energy-efficient Linux Desktop Environments. It can perform in older computers using meager resources. This modular desktop environment is based on GTK+, and its components can be independently used.  This makes it supported by almost all distros. With all these and customizable ability, it is one of the best Linux Desktop Environments.
Good Sides
Lightweight and user-friendly.
It consumes very little memory.
Energy-efficient.
Variety of configuration tools.
Almost all distros support this Desktop Environment.
Highly customizable.
Negative Sides
The user interface is not attractive.
Shortage in default applications.
Look has become older.
The default apps could not reach a satisfactory level like other available ones.
11. Trinity: Linux Desktop Environment
---
If you are looking for an environment that looks like KDE 3 and also lighter, then Trinity is the best choice. Trinity is lightweight, modern and stylish looking, and one of the best Linux desktop environments. Maintaining its lighter weight, this Trinity is available for many OS. It was designed as a forked desktop environment like KDE 3.
Good Sides
A big collection of applications.
Many apps with excellent features.
Modern and stylish design.
Stable to use.
Negative Sides
Not compatible with all the distros, especially the new distros.
12. Enlightenment
---
Enlightenment started it's journey a long time ago with complete components set and management system. This efficient system is high-speed and covers all modern devices. It also works in the older hardware.
Good Sides
It goes with both older and newer devices.
Fast and light.
It contains a lot of themes.
Configuration of the environment can be done without having experience in programming.
User-friendly and easy navigation.
Negative Sides
Default themes are not of an excellent standard.'
Beginners won't feel easy using it.
It could not earn much popularity.